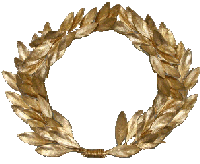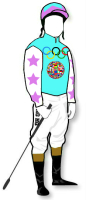 The Equinics theme 'MEMORIALS' 
AUGUST 6TH 2016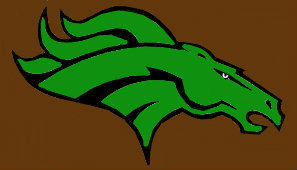 What are the Equinics ? 
The Equinics are a player sponsored and coordinated day of races showcasing the best horses representing the entire SIM family. 
The Equinics consists of 16 races on the dirt and 16 races on the turf. Up to 20 horses may be entered, with each horse representing a Residency. 
When are the Summer Equinics ? 
AUGUST 6TH 2016 
When are the Winter Equinics ? 
How does the Equinics work ? 
Date TBA - Equinics are announced
Date TBA - Residencies sign up deadline
Date TBA - Residencies organize selection of their team
Date TBA - Lighting Of The Torch Ceremony
Date TBA - Torch Run & Diary Entries
Date TBA - Residencies provide list of entries 
Date TBA - Passwords posted to race pages
Date TBA - Opening Ceremonies
August 6TH - Races Run
Date TBA - Closing Ceremony
What is the Equinics' theme ? 
Each year the organizers pick a theme for the Equinics. 2016 Theme 'MEMORIALS'
What is the Equinics' Diary ? 
Each residency is responsible for preparing an article documenting the passage of the Equinics torch through their 'turf'. Although there will be a Diary route mapped out, past experience has shown that not all residencies will meet the deadline for their diary article. Therefore each diary entry is to be treated as an independent article. It is anticipated that track managers will ensure the deadline for submission is met for their respective tracks. Writers will be needed, so if interested please advise. You will be representing our Residency so flare, wit and humour are paramount.
Are the Equinics races Grade 1 ? 
Yes. 
This is a showcase day for SIM Residencies and in order to attract the highest level of competition possible it was decided to make all races Owner Restricted Grade I.
Where are the Equinics races run ? 
The Equinics races are always run in the equivalent Olympics host country. Venue TBA
How will Racing HQ runners be chosen ? 
We will send out the program and ask for your nominations for each catergory. A selection commitee will be formed and team runners will be chosen. Keep in mind these races are typically high class affairs so the horses will need class to compete.
The Equinics are one of the most enjoyable and prestigious events on the Sim Calender. Start thinking about timing for any horses you think may be eligible, I will get more information ASAP to help in formulating preparations. 
EQUINICS RACES
WINTER EQUINICS                 SUMMER EQUINICS
    2018                                    ??????????
3 YO - OPEN - 6F DIRT          3 YO - OPEN - 6F DIRT
3 YO - OPEN - 8F DIRT          3 YO - OPEN - 8F DIRT
3 YO - OPEN - 9.5F DIRT         3 YO - OPEN - 10F DIRT
3 YO - FILLY - 6F DIRT          3 YO - FILLY - 6F DIRT
3 YO - FILLY - 8F DIRT          3 YO - FILLY - 8F DIRT
3 YO - FILLY - 9F DIRT            3 YO - FILLY - 10F DIRT
4 AND UP - OPEN - 6.5 DIRT         4 AND UP - OPEN - 6.5 DIRT
4 AND UP - OPEN - 8 DIRT         4 AND UP - OPEN - 8 DIRT
4 AND UP - OPEN - 10 DIRT         4 AND UP - OPEN - 10 DIRT
4 AND UP - OPEN - 12 DIRT         4 AND UP - OPEN - 12 DIRT
4 AND UP - OPEN - 16 DIRT         4 AND UP - OPEN - 16 DIRT
4 AND UP - F&M - 6.5 DIRT         4 AND UP - F&M - 6.5 DIRT
4 AND UP - F&M - 8 DIRT        4 AND UP - F&M - 8 DIRT
4 AND UP - F&M - 10 DIRT        4 AND UP - F&M - 10 DIRT
4 AND UP - F&M - 12 DIRT              3 YO - OPEN - 6F TURF
4 AND UP - F&M - 14 DIRT             3 YO - OPEN - 8F TURF
3 YO - OPEN - 6F TURF                3 YO - OPEN - 9.5F TURF
3 YO - OPEN - 8F TURF            3 YO - FILLY - 6F TURF
3 YO - OPEN - 9.5F TURF         3 YO - FILLY - 8F TURF
3 YO - FILLY - 6F TURF             3 YO - FILLY - 9F TURF
3 YO - FILLY - 8F TURF                 4 AND UP - OPEN - 6 TURF
3 YO - FILLY - 9F TURF                 4 AND UP - OPEN - 8 TURF
4 AND UP - OPEN - 6 TURF           4 AND UP - OPEN - 13 TURF
4 AND UP - OPEN - 8 TURF           4 AND UP - OPEN - 16 TURF
4 AND UP - OPEN - 10 TURF        4 AND UP - F&M - 5.5 TURF
4 AND UP - OPEN - 13 TURF     4 AND UP - F&M - 8 TURF
4 AND UP - OPEN - 16 TURF       4 AND UP - F&M - 10 TURF
4 AND UP - F&M - 5.5 TURF        4 AND UP - F&M - 14 TURF
4 AND UP - F&M - 7 TURF             2 YO - OPEN - 6F DIRT
4 AND UP - F&M - 8 TURF             2 YO - FILLY - 6F DIRT
4 AND UP - F&M - 10 TURF             2 YO - OPEN - 6F TURF
4 AND UP - F&M - 14 TURF             2 YO - FILLY - 6F TURF